Why You Need to Try Chiropractic Low Back Pain Treatment in Tallahassee
Why You Need to Try Chiropractic Low Back Pain Treatment in Tallahassee
Written By TLC Chiropractic on November 23, 2020
---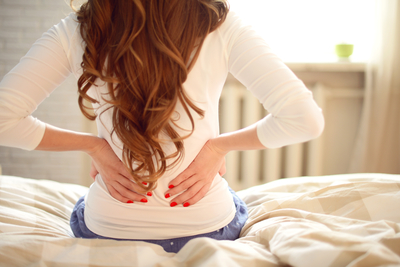 Low back pain is a debilitating condition that affects millions of Americans.
If you're one of them, you know how much this type of pain can take a toll on your daily life.
Thankfully, your Tallahassee chiropractor can provide low back pain treatment that is safe, effective, and will quickly provide relief.
Low Back Pain Treatment – The Goal of Your Chiropractor
When determining your low back pain treatment plan, your Tallahassee chiropractor has a few goals in mind. He wants to:
Reduce your pain
Increase flexibility
Increase range of motion
Improve mobility
To accomplish these goals, he often utilizes more than one therapeutic modality.
1. Chiropractic Adjustments
One of the main causes of low back pain is spinal misalignment. When your Tallahassee chiropractor restores proper alignment, you'll experience less muscle, tendon, and ligament tension, thereby reducing your pain.
2. Therapeutic Stretches
Extremely tight, inflexible muscles inhibit body movement and function.
Therefore, part of your low back pain treatment plan in Tallahassee will include therapeutic stretches to ease muscle tension and restore range of motion.
Your chiropractor will walk you through the stretches in-office to ensure you perform them correctly. Then, he'll recommend how often you should practice them in the comfort and privacy of your home.
3. Massage Therapy
Tense muscles can sometimes inhibit proper stretching and spinal adjustments. If this is the case for you, your chiropractor will include massage therapy as part of your low back pain treatment plan.
A massage therapist has training in a variety of massage therapies, allowing them to:
Help you relax
Eliminate knots in your muscles
Ease pain with pressure point therapy
Help you increase flexibility
You Don't Need to Keep Suffering
Many people think they just need to bear their back pain. You don't need to do this! You can get relief fast with a low back pain treatment plan from Dr. Gregory Iseman.
When you consult with Dr. Iseman, he'll review your medical history, do a thorough examination, and in some cases, order diagnostic tests. After evaluating the results, he'll create your treatment plan – one that is unique to you, one that will finally provide you with incredible relief.
Don't live a moment longer in pain. Let Dr. Iseman find the best solutions for your needs.
Are you tired of living in pain? We can help! Call our office at 850-222-5700 to set up a consultation.

Posted In: Chiropractic Chiropractic Treatment Back Pain Treatment