The Benefits of Chiropractic Auto Injury Treatment After an Accident
The Benefits of Chiropractic Auto Injury Treatment After an Accident
Written By TLC Chiropractic on December 22, 2020
---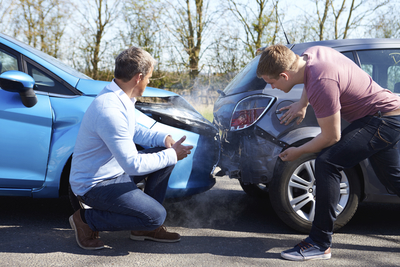 If you've been in a minor auto accident, you might not think you need care from a Tallahassee chiropractor.
However, in many cases, pain from an injury such as whiplash doesn't immediately manifest. That's not to say, though, that an injury hasn't occurred and that you're at risk for permanent damage.
Your best bet is to visit your chiropractor for an evaluation for an injury and to receive chiropractic auto injury treatment.
Top 3 Benefits of Receiving Chiropractic Auto Injury Treatment
Your Tallahassee chiropractor has created your custom car accident injury treatment plan with three objectives in mind.
1. Reduction in Pain
After an auto injury, you'll start experiencing pain for four reasons:
Trauma (cuts, bruises, abrasions)
Inflammation
Body misalignment (particularly of some part(s) of the spine)
Chiropractic auto injury treatment can realign the spine, reducing muscle tension and inflammation, thereby reducing pain.
2. Increased Flexibility and Range of Motion
When your body goes through the inflammatory response, you'll experience swelling and stiffness. You'll also experience reduced flexibility from scar tissue, as it's not as flexible as the muscle tissue it's trying to repair.
Chiropractic car accident injury treatment, including massage therapy, chiropractic adjustment, and therapeutic stretches, can reduce scar tissue build-up and inflammation. You'll notice that you have more flexibility and a better range of motion in the affected area.
3. Prevention of Long-Term Damage
One of the main reasons your Tallahassee chiropractor wants to see you immediately after an accident is to prevent long-term damage. Even if you don't experience pain, you've likely sustained an injury. Your body is responding to the trauma with inflammation and scar tissue. The longer they're left untreated, the more damage is done.
Over time, chronic inflammation can lead to chronic pain. Additionally, scar tissue build-up can result in permanent stiffness, loss of range of motion, and mobility issues.
Make TLC Chiropractic Your First Call After an Auto Accident
Dr. Gregory Iseman and the team at TLC chiropractic want to help you heal after an accident. Don't wait too long to seek help. If you've sustained damage, you need a remedy as soon as possible. And Dr. Iseman will create a custom car accident treatment plan that will help reduce pain now in addition to preventing long-term, debilitating damage.
Do you suspect you have whiplash from an auto accident? Contact us immediately! Call our office at 850-222-5700 to schedule an evaluation.

Posted In: Chiropractic Whiplash Treatment Auto Injury Treatment