Rehabilitation for Acute and Chronic Pain with Chiropractic Care
Rehabilitation for Acute and Chronic Pain with Chiropractic Care
Written By TLC Chiropractic on April 13, 2020
---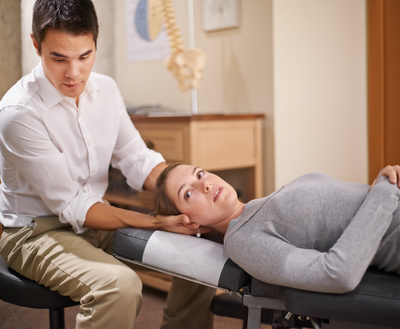 We can't avoid pain. From headaches to sprained muscles, pain is – unfortunately – part of life. The main question to ask is, how much pain is enough to seek medical attention?
This is why it's essential to know the difference between acute and chronic pain.
Acute pain is sharp in quality and usually doesn't last longer than a few months. Chronic pain, on the other hand, is ongoing pain that lasts longer than six months.
There are two common non-cancer types of acute and chronic pains – musculoskeletal pain (related to muscles, joints, bones, tendons, and ligaments) and neuropathic pain (shooting pain or burning sensation caused by tissue or nerve damage). Chiropractic care can help treat these types of pain.
Get the Benefits of Combining Rehabilitation with Chiropractic Care
Chiropractic adjustment for chronic pain works by aligning the spinal column or affected joint. As a result, the pressure on compressed nerves is removed, and the pain disappears.
For quick recovery, rehabilitation exercises should go together with chiropractic care. These exercises aim at restoring your full function by improving your muscle strength, power, endurance, and flexibility. Therapists achieve these results by selecting personalized exercises for your specific condition.
Additionally, studies show that rehabilitation exercises can help manage acute and chronic back pain by strengthening the lower back and related muscles.
It's also important to combine the two therapies because most of the conditions that chiropractic care addresses took some time to develop and may require rehabilitation to strengthen, retrain, and lengthen the muscles to eliminate the pain entirely. You'll also get the added benefits of better circulation, improved balance, as well as reduced likelihood for the recurrence of the pain.
Natural Pain Relief with Rehabilitation and Chiropractic Care
AT TLC Chiropractic in Tallahassee, we provide comprehensive rehabilitation with chiropractic care for quick pain relief. We can help you get rid of that nagging musculoskeletal and neuropathic pain.
To schedule an appointment with our experienced chiropractor in Tallahassee, call us at (850) 222-5700.

Posted In: Chiropractic Chiropractic Treatment Chronic Pain Natural Pain Treatment