New Year, New You: Preventing Chronic Pain with Chiropractic Care
New Year, New You: Preventing Chronic Pain with Chiropractic Care
Written By TLC Chiropractic on February 18, 2021
---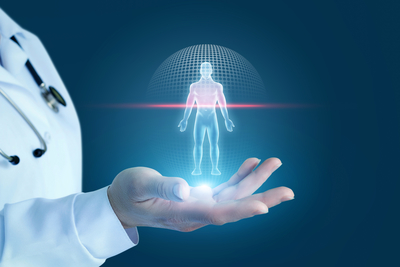 If you suffer from chronic pain, you know just how frustrating it can be.
First, it causes a great deal of discomfort that never seems to end; and then, it also hinders your ability to go about your everyday life. Chronic pain can make it difficult to run errands or do household chores. It can even make it uncomfortable to perform the tasks your job requires of you.
So, what if you could relieve and prevent the pain that has been plaguing you? Well, chiropractic care can be an effective treatment to ease your chronic pain and prevent frequent flare-ups.
What You Should Know About Chiropractic Care
When many people think of a chiropractor, their minds immediately go to back and neck pain—and while a chiropractor is great for that, they can offer solutions to a number of other ailments as well.
Should you seek chiropractic care, your chiropractor will perform adjustive techniques to correct misalignments or other abnormalities. This will relieve pain and improve your range of motion with whatever body part was causing you trouble.
One of the benefits of choosing a chiropractor over a medical doctor is that you may be able to avoid having surgery, and you can experience relief without the need for pain medications.
Types of Chronic Pain a Chiropractor Can Help With
Do you have chronic pain that can be treated with chiropractic care? You may be surprised to learn there are quite a few ailments that a chiropractor can help with.
Here are some examples:
Back pain: One of the most common reasons people seek chiropractic care is back pain. In fact, the CDC reports that 25% of Americans have experienced low back pain in the past three months. Getting the spine back into alignment with careful, controlled manipulations can ease your pain.
Neck pain: We often develop muscle tension in the neck due to everyday stress. Chiropractic care can help reduce this and teach you at-home techniques to prevent future flare-ups.
Headaches: If your constant headaches don't respond to other treatment, a chiropractor can perform adjustments that will help improve spinal function. Learning about proper posture, as well as relaxation techniques to reduce tension can help as well.
Arthritis: Gentle manipulations can help improve motion in arthritis patients and ease pain.
If you deal with these or any other kind of chronic pain, it would be wise to consult with a chiropractor about your issues.
Book an Appointment for Chronic Pain Relief
Dr. Gregory Iseman and the staff at TLC Chiropractic know how frustrating it is to deal with chronic pain and they want to help you get the relief you need. If you're ready to seek treatment for your pain, we're happy to help.
Give our office a call and book your appointment today.

Posted In: Chiropractic Chiropractic Treatment Chronic Pain Preventing Chronic Pain