Neck Pain Due to Bad Posture? Chiropractic Can Help
Neck Pain Due to Bad Posture? Chiropractic Can Help
Written By TLC Chiropractic on September 29, 2021
---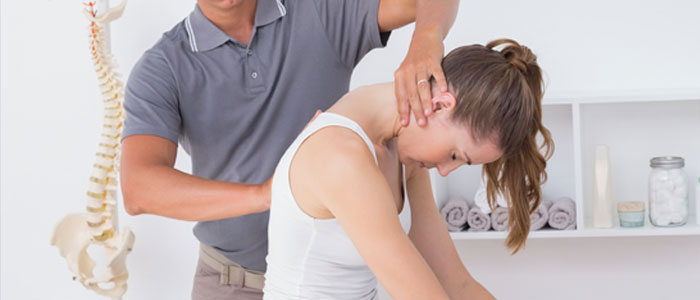 Neck pain is an incredibly common ailment. Studies have shown that roughly 10% of American adults are suffering from neck pain at any given time. It may be caused by prolonged periods of sitting, poor posture, or improper rehabilitation of previously sustained injuries.
At TLC Chiropractic in Tallahassee, we believe that neck pain should be a thing of the past, not a necessary evil. Our team of medical professionals will help you eradicate neck pain - naturally.
Causes of Neck Pain
The neck is an extremely sensitive area of the body that also contains a multitude of nerve endings. The delicate nerves of the neck are often exposed to excessive stress. One major culprit of this tension is bad posture.
Slouching and slumping can cause your spine to become, quite literally, bent out of shape. When your spine is not properly aligned, this can place excess pressure on the nerve endings. In addition to exacerbating muscular soreness and inflammation, this pressure can cause severe pain. Many Americans work at desks or from home, meaning that they are sitting or slouching for approximately 8 hours a day. Unfortunately, this is the perfect recipe for neck pain.
If you're dealing with the unpleasant and frustrating effects of neck pain, chiropractic treatments can help.
Advantages of Chiropractic
There are several advantages to seeking out a chiropractic solution to neck pain. Many treatments for neck pain involve invasive surgeries and procedures that can involve long recovery times. Chiropractic is a completely non-invasive technique, with your doctor only applying gentle pressure to the exterior of your body.
In addition, most pain reduction regimens involve an ever-changing cocktail of drugs that may cause inconvenient and uncomfortable side effects. For example, excess amounts of acetaminophen can cause damage to the stomach lining. Chiropractic is a medication-free alternative to these traditional pain reduction treatments.
Struggling with neck pain that just won't go away? Let the experienced team at TLC Chiropractic help you live a more fulfilling, pain-free life. To schedule an appointment, request a consultation, or learn more about the benefits of chiropractic, call (850) 222-5700 or send us a message here.

Posted In: Chiropractic Chiropractic Treatment Neck Pain Treatment