Low Back Pain Treatment with Chiropractic
Low Back Pain Treatment with Chiropractic
Written By TLC Chiropractic on November 29, 2021
---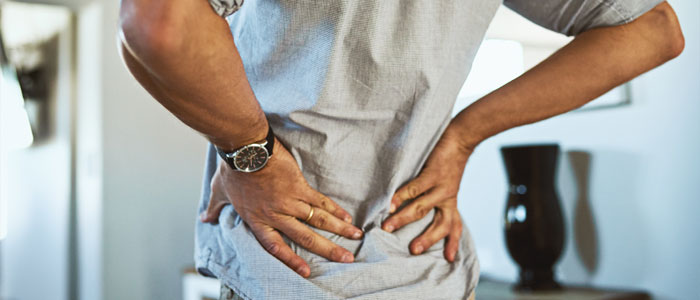 Lower back pain is one of the most common ailments in North America. It's estimated that over 80% of adults will experience a form of lower back pain at some point in their lives. With its proximity to the spine, lower back pain can also affect the rest of the body.
At TLC Chiropractic in Tallahassee, our professional team of doctors is specifically trained to treat and eliminate lower back pain.
Causes of Low Back Pain
There are a wide array of sources that can contribute to lower back pain. One of the most common is disc herniation. This occurs when excessive pressure is applied to one of your spinal vertebrae. This pressure causes the disc to bulge, or herniate. The expanded disc then presses down on the sensitive nerve endings surrounding the spine, causing pain to spread throughout the lower back.
Other roots of back pain include vertebral subluxations, or misalignments of the spine, improper posture, scoliosis, fallen foot arches, and even prolonged periods of sitting. Many patients suffer from "non-specific low back pain," which occurs when one issue cannot be identified as the cause.
Chiropractic Benefits of Low Back Pain Treatment
Chiropractic treatments are an extremely popular solution to lower back pain, and for good reason. No matter what the cause of your lower back pain, chiropractic can help realign your spine and reduce pressure on your vertebrae.
Unlike typical treatments for lower back pain, which can involve intricate surgeries and complicated rosters of medications, chiropractic is completely non-invasive and requires no downtime or special medicines.
Custom Chiropractic Care
Because there are so many causes of lower back pain, it's essential that you see a doctor with the ability to personalize your treatment plan. When you arrive for your initial consultation at TLC Chiropractic, our doctors will review your medical history, do a thorough examination, and in some cases, order diagnostic tests. After evaluating the results, they will create your unique treatment plan.
With the help of our experienced team, you can finally experience the relief you've always wanted.
Contact TLC Chiropractic for Low Back Pain Treatment
If you're one of the millions of Americans suffering from lower back pain, TLC Chiropractic can help. To schedule an appointment or request more information, call (850) 222-5700 or send us a message here.

Posted In: Chiropractic Chiropractic Treatment Chronic Pain Back Pain Treatment