Comprehensive Chiropractic Care for Veterans in Tallahassee
Comprehensive Chiropractic Care for Veterans in Tallahassee
Written By TLC Chiropractic on May 13, 2020
---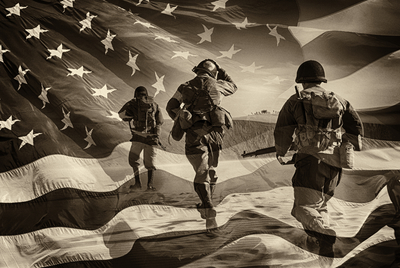 From the vigorous training when joining the military to carrying heavy gear during deployment, servicemen and women are at risk of long-term musculoskeletal-related injuries.
VA chiropractic treatment has proven to be a viable option for veterans since it naturally eliminates pain and discomfort.
Top 3 Benefits of Veteran Chiropractic Care
If you're a veteran who has any musculoskeletal disorder, chiropractic care may solve your problem. Here are some significant benefits of VA chiropractic treatment:
1. Improved Mobility and Range of Motion
Many veterans experience aching joints, which not only cause debilitating pain but also limit their movement. Chiropractic adjustments will help align the bones and tissues within these joints, eliminating pain and improving your range of motion.
2. Pain Management
If you're suffering from chronic pain after years of military service, it's recommended to consult a chiropractor first before seeking treatment from your doctor.
Compressed nerves mostly cause Musculoskeletal-related pain due to the misalignment of your spinal column. Simple and gentle chiropractic adjustments can help alleviate this pain.
Even better, VA chiropractic care is passive, non-invasive, and drug-free, saving you from the possible side effects of prescription medication.
3. Stress and Anxiety Management
With the intense experiences during your military deployment, you may regularly experience stress and anxiety when you get back home.
Chiropractic adjustments can help soothe your nervous system and lessen your fight-or-flight response (or stress response), allowing you to manage your stress and anxiety effectively.
Comprehensive Veteran Chiropractic Treatment in Tallahassee
Dr. Gregory Iseman of TLC Chiropractic has served in the military and understands what you're going through as a veteran. He has years of chiropractic experience treating military-related injuries. We also have an excellent source of in-depth information to answer any workers' compensation questions you may have.
Call (850) 222-5700 to schedule an appointment at our Tallahassee chiropractic clinic.

Posted In: Chiropractic Chiropractic Treatment Veteran Community Care Veteran Chiropractic Care