Can Chiropractors Provide Lasting Headache Treatments?
Can Chiropractors Provide Lasting Headache Treatments?
Written By TLC Chiropractic on August 31, 2020
---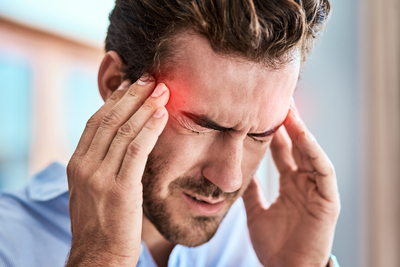 Headaches come in all shapes and sizes, leading millions of people worldwide to seek headache treatments for both acute and chronic pain. According to the American Journal of Medicine, the global prevalence of tension-related headache pain is approximately 40%, with migraine pain averaging 10%.
To determine the best headache treatment options for your headache, you must get a proper diagnosis.
Headache Treatments Depend on the Type of Headache
Headache treatment options vary just as much as the types of headaches individuals suffer from. That's why it's vital to diagnose the type of headache you are suffering from properly. Remember, the pain you associate with your headache is only a symptom of the problem, not the problem itself.
To diagnose the cause of your headache, you may be required to undergo several tests, including:
Physical Exams
Neurological Exams
Blood Work
CT Scans
MRIs
Eye Exams
Spinal Taps
X-Rays and more
Tests will be determined after your care provider takes a full health history, along with a headache history, to help narrow down possible causes of your pain.
Types of Headaches
Once your tests are finished, your medical team will be able to diagnose your headache more accurately so that you may seek the right headache treatments. Headaches are typically classified into two categories:
Primary Headaches: These are caused by overactivity or problems with the body's structure, including cluster headaches, migraines, and tension headaches.
Secondary Headaches: These are a symptom of another underlying health condition, such as rebound headaches, thunderclap headaches, and sinus headaches.
No matter the type of headache you may be experiencing, if you are looking for a holistic headache treatment option, then chiropractic care may be right for you.
Chiropractors Provide Patients with Natural Headache Treatment Options
Chiropractors offer several different services that can be incorporated into a natural headache treatment plan, including:
Spinal adjustments to relieve pressure in the neck, back, and shoulders
Massage therapy to stretch and relieve pressure in the body that could be causing your headaches
Other treatment options may include physical rehabilitation, acupuncture, and more.
Headache Treatments Available in Tallahassee, FL
If you suffer from frequent headaches, seek treatment at once. At TLC Chiropractic, we understand just how debilitating this type of pain can be, and we'll devise a headache treatment plan that caters to your unique needs.
If you're struggling with chronic headaches, then call our office today at (850) 222-5700 to schedule your appointment.

Posted In: Chiropractic Chiropractic Treatment Chronic Pain Natural Pain Treatment Headache Treatment