Auto Injury Treatment With Chiropractic Care
Auto Injury Treatment With Chiropractic Care
Written By TLC Chiropractic on January 3, 2022
---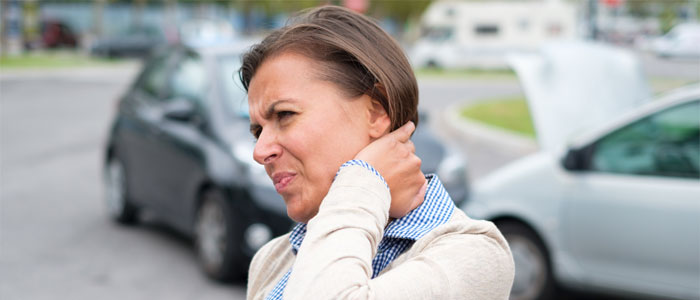 No one is prepared for an auto accident, which can be a debilitating and traumatizing experience. All too often, victims face long-lasting injuries and pain. An auto injury can range from mild to severe, but the good news is that you don't have to rely on painkillers to take away your pain. There is a reason why auto accident victims turn to chiropractic care for their treatment. TLC Chiropractic in Tallahassee has years of experience treating auto injury pain.
Types of Injuries From Auto Accidents
Auto accidents can cause an array of injuries, including:
Low or mid back pain
Neck injuries
Whiplash
Knee fractures
Skeletal issues
Sprains in the ankle/foot
Spinal misalignments
Spinal cord injuries
Reasons to See a Chiropractor for Auto Injury Treatment
Chiropractic care treats injuries at the source.
Adjustments and spinal manipulations take away pain without the need for medications.
Frequent adjustments are shown to relieve stress and improve sleep.
Patients can improve the functionality of their joints.
Auto Injury Treatment in Tallahassee
Dr. Iseman and Dr. Milligan have years of experience treating auto injuries. Whether you suffer from a temporary injury or have chronic pain, our chiropractic office has the tools to get you back on your feet. Your first visit to TLC Chiropractic involves a thorough examination of your condition. We may perform an x-ray of your spine, as well as get an idea for your range of motion. We will carefully examine the areas where you feel the most pain. Doing this helps us develop the best treatment plan possible.
Then, we perform a series of targeted adjustments to treat your pain. We may recommend treatments such as massage therapy or acupuncture, depending on your condition. Many patients report that after just a few visits to our office, they get their range of motion back and feel significantly less pain than when they started.
Schedule an Appointment at TLC Chiropractic
If you have been in an auto accident, you don't have to suffer with chronic pain. Untreated auto injuries can lead to even worse problems down the road, so it is important to deal with them. Call TLC Chiropractic in Tallahassee today at (850) 222-5700 or schedule an appointment online.

Posted In: Chiropractic Whiplash Treatment Auto Injury Treatment Neck Pain Treatment Back Pain Treatment Acupuncture Massage Therapy