7 Signs You May Have Whiplash and Why a Visit to the Chiropractor is Important
7 Signs You May Have Whiplash and Why a Visit to the Chiropractor is Important
Written By TLC Chiropractic on March 13, 2020
---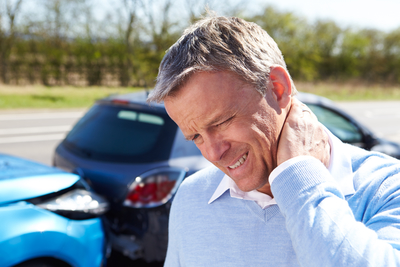 You may think you're fine after walking away from a rear-end accident with a few bumps. However, this may be far from the truth because symptoms of whiplash may start to occur even weeks after the accident.
Therefore, whiplash treatment is always recommended after an auto accident regardless of the severity of the crash. Whiplash occurs when there's a quick, sudden movement of the head from one direction to another, causing the neck to be overstretched or overextended.
Signs You Need Whiplash Treatment After a Car Accident
Contrary to popular belief, a whiplash injury can be caused by impact from any direction – not just front-to-back. It can also occur from all types of accidents, even those at slow speeds.
You may feel the signs of whiplash immediately after the accident. However, most victims usually experience post-accident shock, which may make them not realize the severity of the injury.
Some of the most common signs of a whiplash injury include:
Neck stiffness and pain
Dizziness or fatigue
Swelling around the neck area
Tenderness, numbness, or tingling around the neck, upper back, or shoulders
Headaches
Decreased range of motion
Muscle spasms
If you notice any of the signs after a car accident, schedule an appointment with a chiropractor as soon as possible.
How Can Our Chiropractor in Tallahassee Help Treat Your Whiplash
Since all auto accidents are different, all whiplash injuries are different. There isn't a generalized chiropractic car accident treatment.
However, chiropractors employ a range of techniques to treat whiplash, often including:
Joint or spine manipulation: This involves applying high-velocity, low-amplitude thrusts on the affected joint or spinal disc into the direction it's restricted.
Muscle relaxation or stimulation: This involves gentle stretches of tensed muscles or repeated contractions of inhibited muscles.
Keep in mind that your personalized chiropractic care for whiplash will depend on the severity of your condition.
Visit TLC Chiropractic for a Natural Car Accident Treatment in Tallahassee
For comprehensive whiplash treatment, our professional and friendly staff at TLC Chiropractic can help. We're your go-to chiropractic clinic in Tallahassee with a special interest in auto-related injuries.
Call us today at (850) 222-5700 to book an appointment with Dr. Gregory Iseman.

Posted In: Chiropractic Whiplash Treatment Chiropractic Treatment Auto Injury Treatment